First of all, there is the realistic leaf of the banana tree, which looks as if it had been printed on the wallpaper in wood printing. The second motif is butterflies and dragonflies – messengers of freedom and joie de vivre, which bring magical moments into your own four walls. Rather classic is a wallpaper with a filigree grass motif that looks as if the wind is gently moving it back and forth.
The beautiful wallpaper book is rounded off with an airy, light feather motif and an all-over print that is reminiscent of centuries-old tree discs. A restrained combination wallpaper with a feel and look of the finest linen runs through the entire collection.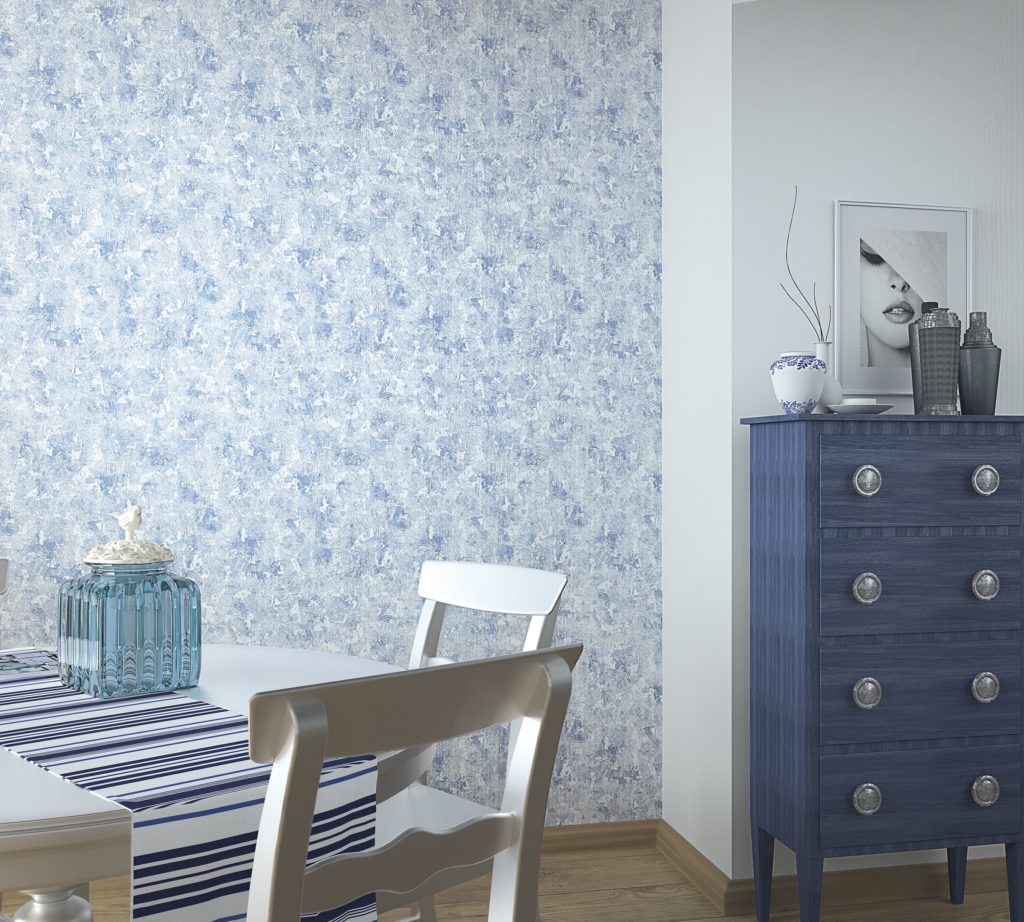 The very first main motif of the wallpaper collection features shimmering rectangles of different sizes, which are seemingly randomly whirled around. The structure is underlaid with a fine net of fine, shimmering lines, which – printed alone – are offered as matching plain wallpaper. These are wallpapers that will give pleasure for a long time.
The second wallpaper set consists of lines of different widths, which overlap like knots. Here, too, the fine line structure can be found as combination wallpaper, plus a wallpaper that is reminiscent of a carefully woven structure.
The third motif is graphically strict. It shows hexagons of different sizes, which all seem to be interwoven with each other. This design is loosened up by its combination wallpaper, into which the finest glittering elements have been incorporated.
The graphic precision of the Daphne wallpaper is interrupted by two floral designs: a realistic-looking meadow plant worked like a silhouette and an abstract leaf motif. The respective combination wallpapers become an eye-catcher, almost all of which have a fine shimmer.
The collection is sorted by colour and will primarily appeal to those who are bold and who use colour to give personality to their rooms. Outstandingly colourful butterflies on an anthracite-coloured background, the grass motif in two different shades of red on a night-sky blue background and the petrol-coloured banana leaf. But also friends of the calm colours get their money's worth: wool white, cream, beige – Felicita also serves all variations of timeless, homely wall design.