For years now, the combination of matt and gloss on wall surfaces has been an integral part of interior design. Hailey takes this into account. In four of the five main designs, muted areas alternate with those that appear polished. In this way, the wallpapers stage the light, play with contrasts, put furniture perfectly in focus and create exciting room impressions.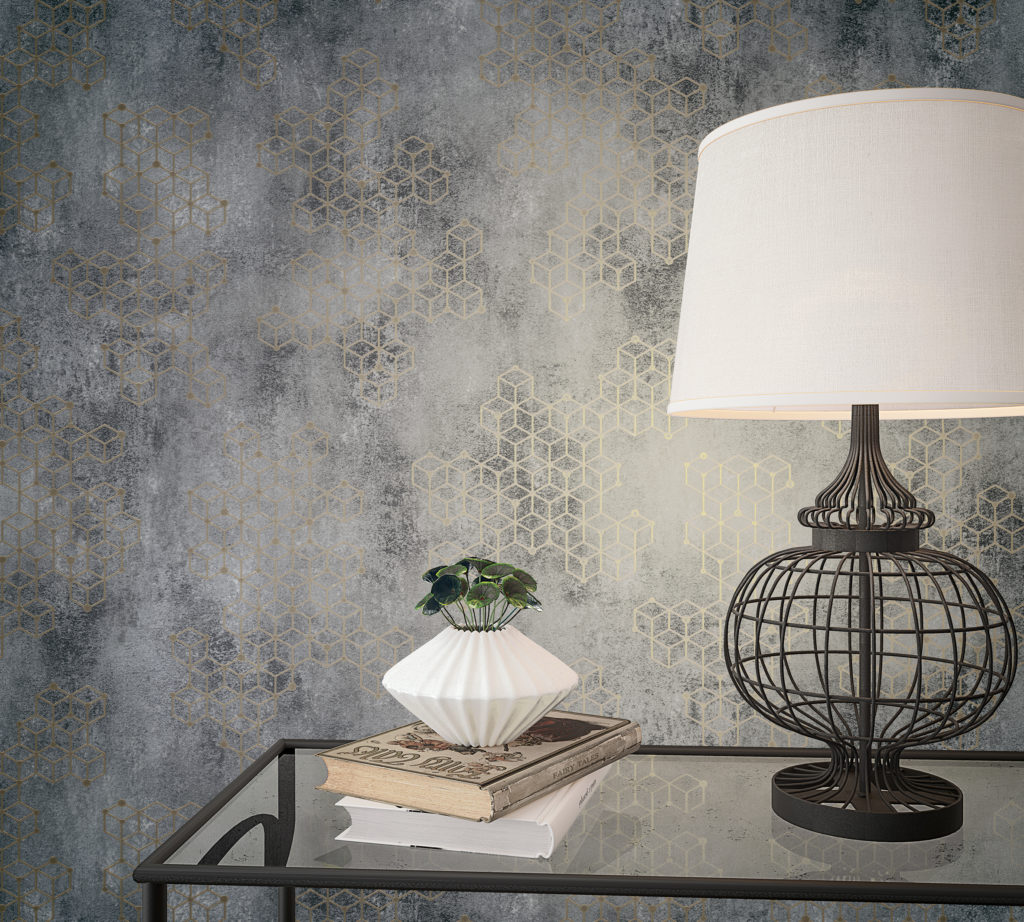 The five main motifs are:
Tiles depicting a weathered-looking damask motif, but interrupted in a chessboard-like manner.
A concrete surface with a strong patina, which contrasts greatly with the modern, graphic pattern with a slightly shiny surface.
A realistic tendril of leaves that can be wallpapered without any lugs, plus a modern block stripe – timeless and elegant.
An inconspicuous structure reminiscent of centuries-old tree bark. The soft sheen makes the wallpaper look stylish and distinguished.
A wave with hammered contours and the same shimmer.
The colours of the collection are homely and calm: restrained wool white, elegant cream or beige and noble grey form the basis. Bold interior designers will find homely anthracite, which makes certain areas of the home cosy and exudes a sense of security.