It shimmers magnificently when you open the Ella collection. The reason are the finest glitter particles that have been applied to the motif and cast a spell on the viewer. Already with the first design it may be above all more. A baroque damask motif in three colour combinations gives a room exclusivity all along the line.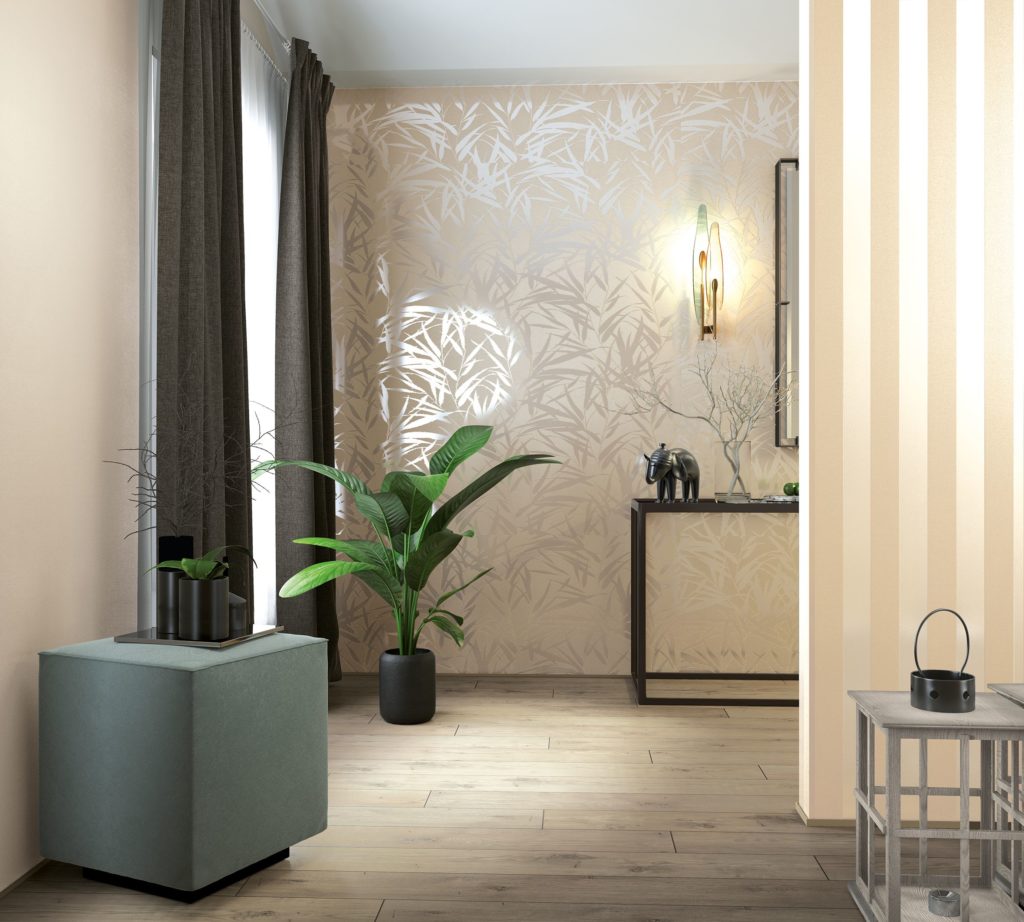 Whether tone on tone or in contrasting combinations – these strong patterns lose none of their appeal. Gently shimmering are also the realistic grasses, which are offered together with a classic block stripe – an all-rounder in interior design. Homely, calm colours dominate here: elegant cream and homely wool white. Accents are set by an anthracite-silver combination.
In the further course you will find wallpapers with which you can do nothing wrong when furnishing. Floral motifs, wood optics or plaster structures – Ella offers wallpapers that are timeless and adapt to every style of living. In terms of colour, the collection features elegant, restrained tones: timeless grey, which gives rooms an inviting aplomb, or warm greige, which provides the perfect stage for home accessories and decoration.