Daphne is a wallpaper collection that impresses the first and foremost through the alternation of matt and gloss. Almost every set contains wallpapers whose structure makes the wall shine depending on the incidence of light. In addition, the Daphne collection focuses on graphic elements. The wallpapers in this collection can give almost every room in a house or apartment a timeless, elegant look.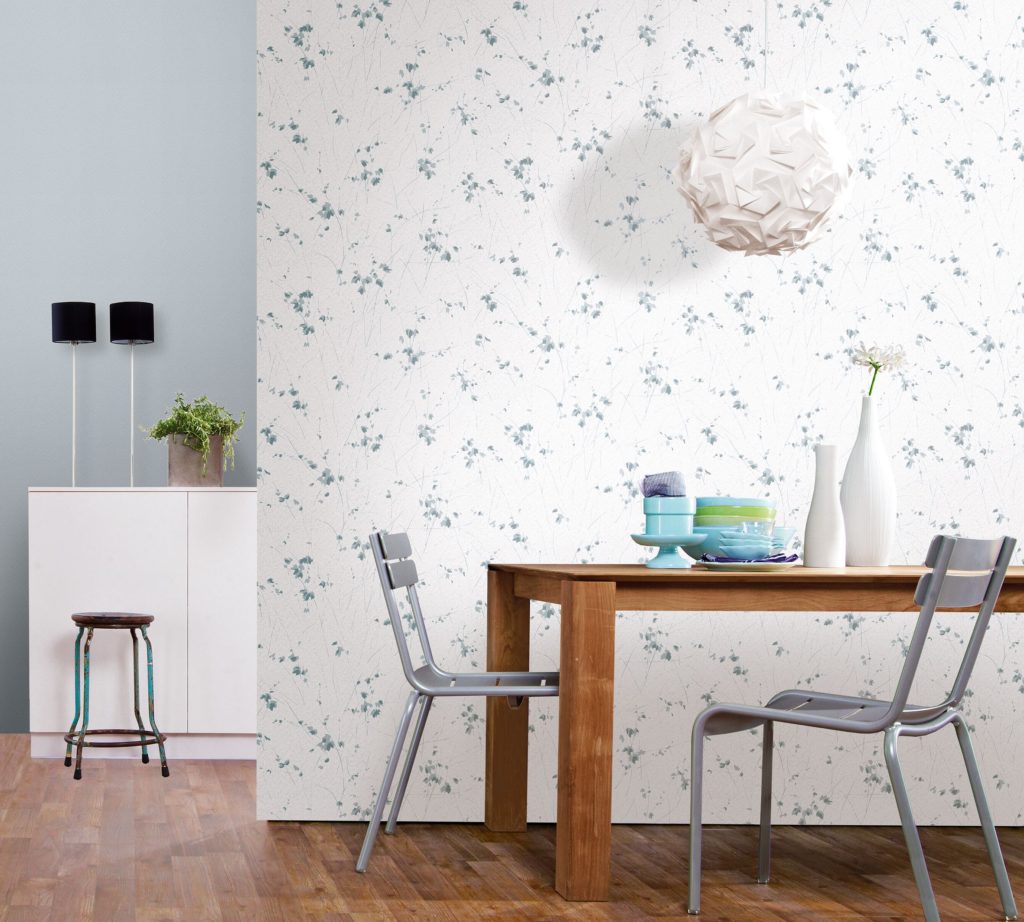 The first main motif of the wallpaper collection features shimmering rectangles of different sizes, which seem to be randomly whirled around. The structure is underlaid with a fine net of fine, shimmering lines, which – printed alone – are offered as a matching plain. They are wallpapers that give pleasure for a long time.
The second wallpaper set consists of lines of different widths that overlap like branches. Here, too, the fine line structure can be found as a combination wallpaper, plus a wallpaper that is reminiscent of a carefully woven structure.
The third motif is graphically austere. It shows hexagons of different sizes, which all seem to be interwoven. This design is loosened up by its combination wallpaper, into which the finest glitter elements have been incorporated.
The graphic precision of the wallpaper collection is interrupted by two floral designs: a realistic-looking meadow plant worked like a silhouette and an abstract leaf motif. The respective combination stacks, which almost consistently offer the finest shimmer, become eye-catchers.
The colours of the collection are clearly in the homely range. Calm tones such as soft mouse grey, wool white, beige and greige predominate. Those who choose noble anthracite or intense petrol as the colour for their living room or bedroom will attract attention. The kitchen, which is increasingly becoming the focal point of entire families, should also not be ignored. Here, too, the wallpapers show their strengths, can set accents or bring serenity and relaxation into the often hectic everyday life with a calm colour.