Chelsea Wallcover
is a calm collection that focuses mainly on floral patterns. Customers can choose from five main designs, for each of which at least two matching wallcoverings are available.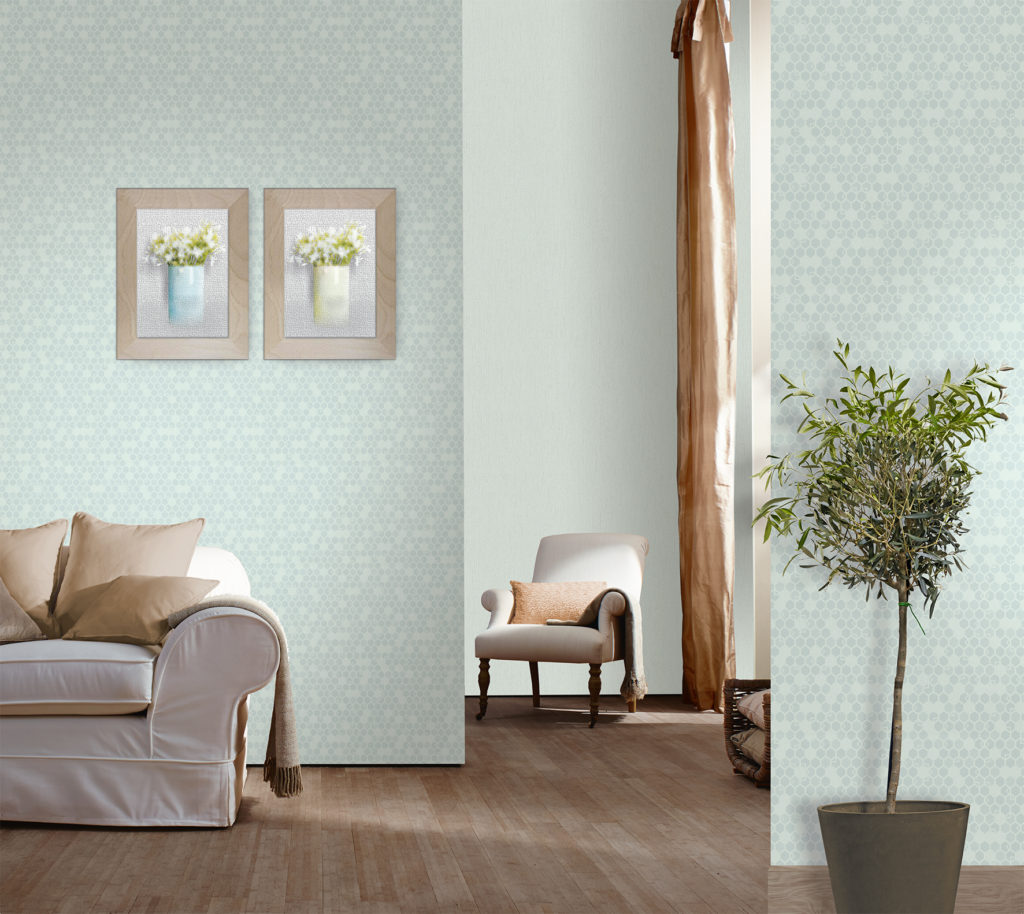 The first motif takes the form of a tendril in an abstract, graphic design accentuated with a touch of sparkle. The second design is also a tendril, but in a more naturalistic shape and positioned on a strié background. The floral touch remains: A soft shimmer created by a matt-shine effect adds lightness and serenity to an all-over bracken print. The pattern book is rounded off by two strictly graphic patterns: little hexagons reminiscent of mosaic bathroom tiles and triangles overlaid by a lozenge pattern.
The colours are in the Chelsea Wallcover collection homely and liveable, with light grey, beige and naturals as the dominant shades. Elegant anthracite with a glitter touch and light turquoise are the highlights.